Our Firm
Not your traditional law firm.
Let's be honest. Law firms can be a conservative bunch, and with good reason: we're a profession defined by precedent, tradition, and an adherence to the "tried and true".
At Barteaux, we value the best of the legal tradition, but we practice law a little differently. Our lawyers have chosen to practice together in a boutique setting because it allows us to offer a high level of client service while staying nimble and innovating as we go. We've moved away from the traditional siloed approach to client management. With us, the whole team is at your service. We stay agile by embracing legal technology – it makes a world of difference to our clients! Document management and e-discovery programs make our practice more efficient and cost-effective, from daily file management to handling highly complex matters involving hundreds or thousands of documents.
We are proud to be team-oriented and tech-savvy. The result is a modern, mobile law firm with a depth of experience, an appetite for innovation, and a proven track record of exceptional client service.
A leader in our space.
As Atlantic Canada's only homegrown management-side labour and employment law boutique, we assist all kinds of employers from multi-national corporations to non-profits, public bodies, and small businesses across a broad range of industries.

We are proud to be a member of the Employment Law Alliance, a global network of employer-side counsel, and we collaborate frequently with our ELA partners across Canada.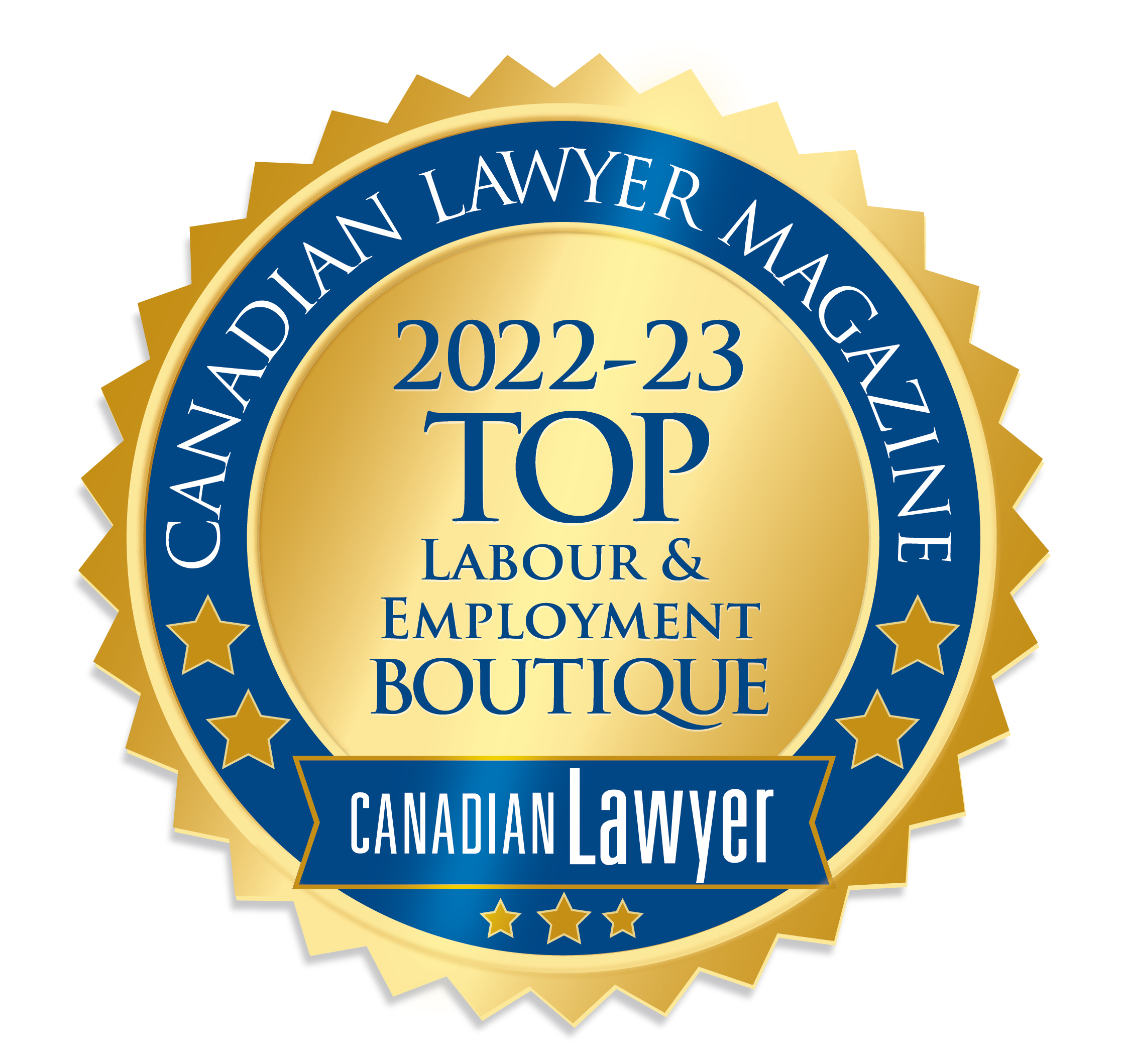 Our team has been recognized by our peers as one of Canada's Top 10 Labour and Employment Law Boutiques.
Some of our notable work includes:
Representing an employer in a case on the duty of good faith in employment and contractual interpretation of incentive-based compensation agreements before the Supreme Court of Canada
Representing a public employer in a successful appeal to the Nova Scotia Workers' Compensation Appeals Tribunal involving a complex health condition
Workplace investigations for public and private employers, from businesses to non-profits and governmental organizations
Successfully representing employers in arbitrations where long-term employees seek reinstatement from termination for reasons such as inappropriate conduct with young persons, insubordinate comments to the press, and being an unmanageable employee
Negotiating new collective agreements and renewals for private and quasi-public employers; acting throughout the conciliation process and when necessary providing advice on strike/lockout preparation for management
Focused on our community.
As lawyers, we believe in our professional obligation to serve others. Our lawyers are active in the legal profession and as members of their communities. It's not just the right thing to do, it also makes us better problem-solvers and that makes us better lawyers.